Proposed Devon & Somerset Fire & Rescue Service Changes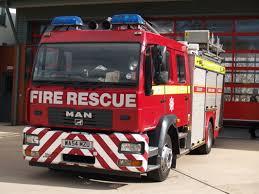 Following the announcement of proposed changes to Devon & Somerset Fire & Rescue Service which were presented to the Devon and Somerset Fire and Rescue Fire Authority on Friday 28 June 2019.  The Fire Authority have agreed a 12 week consultation period and are very interested in hearing local citizens and stakeholders views on these proposed changes for a new service delivery operating model.
Under the new proposals, the Service would seek to move underused resources from where the risk is low and invest more into work to reach the most vulnerable members of society and help keep them safe.
This includes proposed closures of a number of fire stations where risk and activity is low and the removal of fire engines that are underused.
We would look to reinvest some of the financial savings into prevention work in the community.
There are several reasons why change is needed. Lifestyles and geographical profiles of both Devon and Somerset have changed dramatically since many of our fire stations were built.
Supported by the prevention work that has been carried out locally and nationally and by the Service, the number of fires attended by crews has fallen by a third in the last 10 years.
We are also the largest employer of on call firefighters in the country. This provides challenges to recruitment and availability of fire engines within some areas meaning that some communities are better served by nearby stations where availability of firefighters and fire engines are more guaranteed. 
We appreciate that any suggestion of removing stations or fire engines can be unsettling for residents and we want to ensure that residents feel informed and supported as a community.
We will be holding public drop-in exhibitions in the localities that are affected by the proposals and other locations across Devon and Somerset throughout July and August. This is so that we can talk with local residents and explain the changes and reasons for change as part of the consultation process.
In addition to this, as an organisation we work with closely, we wanted to make sure you were aware of the proposals and had the opportunity to have your say through the consultation period that will run for 12 weeks starting from 3 July and finishing on 22 September 2019.
• Topsham – Matthews Hall Monday 8 July 12pm - 4pm
• Kingston – Kingston Reading Room Tuesday 9 July 2pm - 6pm
• Appledore – Appledore Hall Wednesday 10 July 1pm - 5pm
• Budleigh Salterton – Budleigh Hub Monday 15 July 1pm - 5pm
• Colyton – Colyton Feoffees' Town Hall Tuesday 16 July 3pm - 7pm
• Woolacombe – Woolacombe Village Hall Wednesday 17 July 1.30pm - 5.30pm
• Ashburton – St Lawrence Chapel Monday 22 July 10am - 2pm
• Porlock – Porlock Village Hall Thursday 25 July 1pm - 5pm
• Exeter – Exeter Library Monday 29 July 2pm - 6pm
• Taunton – Taunton Library Tuesday 30 July 1pm - 5pm
• Plymouth – Central Library Thursday 1 August 10am - 2pm
• Torquay – Central Library Monday 5 August 11am - 3pm • Bideford Library, Bideford Tuesday 6 August 1pm - 5pm
• Barnstaple – Barnstaple Library Thursday 8 August 1.30pm - 5.30pm • Tavistock – Tavistock Library Monday 12 August 11am - 3pm
• Totnes – Totnes Library Wednesday 14 August 10am - 2pm
• Sidmouth – Sidmouth Library Thursday 15 August 1pm - 5pm
• Tiverton – Tiverton Library, Phoenix House Monday 19 August 1pm - 5pm
• Newton Abbot – Passmore Edwards Centre, Newton Abbot Library Tuesday 20 August 10am - 2pm
• Minehead – Minehead Library Thursday 22 August 11am - 3pm
• Bridgwater – Bridgwater Library Tuesday 27 August 12pm - 4pm
• Yeovil – Yeovil Library Wednesday 28 August 1pm - 5pm
• Frome – Frome Library Thursday 29 August 10am - 2pm
For more information around the consultation, proposals and to take part in the consultation online please follow the link https://tinyurl.com/y2tccrrc