Recycling – the Power is in Your Hands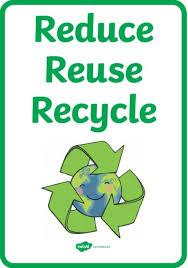 West Devon Borough Council is proud to be supporting Recycling Week. This year the annual recycle campaign is putting the power in your hands. 
Each year the council supports the National Recycling Campaign, promoted by WRAP –  The Waste and Resources Action Programme. 
Only this year their timing could not be more perfect, because West Devon Borough Council and its partner FCC Environment are about to launch their new and enhanced recycling service, which will let residents recycle a lot more materials from their home.
Cllr Caroline Mott, West Devon Borough Council's Lead Member for Environment, said:  "One of the slogans for this year's Recycle week is "Take recycling into your own hands" and we are indeed putting the power into our resident's hands this year by enabling them to recycle more materials at the kerbside than ever before. WRAP are using this annual campaign to tell people that if we all do something by recycling more, collectively we are all doing something really big for our environment. 
"Later this week we will be making announcements about our new scheme, and launching our own campaign to raise awareness.  Although the new scheme will not start until December, residents need to know about it now, so that they look out for information which is being posted to them."  

All residents will receive a new white bag, two new stickers for their recycling boxes and a leaflet explaining which material goes in which container. The sticker and leaflets will  be sent in the post at the end of October.  The new white bags will  be sent out separately. 
Recycle Week reaches millions of residents every year across Social Media and through PR.  About this year's Campaign WRAP said: "Last year the nation woke up to issues affecting our Environment, this year we want the nation to take matters into their own hands."
Earlier this year, West Devon Borough Council, joined many other councils across the country in declaring a Climate Change and Biodiversity emergency.  The Council knows how important the environment and recycling is to its residents and they want to do everything in their power to enable their residents to do their bit, no matter how small it may seem on a global scale. 
Over the next few months West Devon Borough Council will be raising awareness of their new recycling service and encouraging residents to join them in their fight against waste – find out more about how you can get involved in Recycle week HERE
This come and speak to Officers from West Devon Borough at the following events: 
 
Okehampton: Market Street (Waitrose) car park
26 September
Tavistock: Bedford square; Pannier Market
27 September
 Tavistock: Tesco 14 November
Okehampton: Waitrose 
15 November
 Okehampton: Co-op  21 November
 NOTES TO EDITORS: Press Release from WRAP
Recycle Week 2019: 23-29 September 2019
Date: 23-29 September 2019
Theme: Recycling. It's in our own hands
In 2018, people were motivated to care about plastics in a way they never have before.
Sustainability is firmly on the national agenda and the public is looking to organisations to help solve major environmental issues. That makes Recycle Week a greater opportunity than ever to change people's recycling behaviours while gaining positive publicity and building your organisation's reputation.
2018 was the year that Britain woke up to recycling. 2019 is the year we're taking action.
Now in its 17th year, Recycle Week is a celebration of recycling, organised by WRAP under the Recycle Now brand. The aim of the week is to encourage the public to recycle more, by demonstrating the benefits of recycling items from all around the home.
This year's theme will be: 'Recycling. It's in our own hands.'
Our inspiration
2019 is the year of the environmental activist. We've seen this through protests and marches. From Greta Thunberg to Our Planet and Sir David Attenborough – environmental concerns have never been so front of mind for the nation.
We want to capitalise on this as it's a golden opportunity for us to inspire and support citizens to take action and make recycling the new norm.
Recycle Week 2019 will be full of action asking people to rinse, crush, squash, sort and separate. In the bathroom, the kitchen, the office and the great outdoors. Getting them to do something powerful and radical that will really make a difference.
Get involved
For Recycle Week 2018 we were delighted to have the support of 80 business partners including John Lewis, Quorn, Aldi, Sure, Marmite, Tesco, Danone, H&M and many local authorities across the country.
If your organisation would like to join us as a partner for this year's exciting campaign, drop us a line today: PartnersEnquiries@wrap.org.uk. 
Or if you'd like to join us as a campaign supporter you can download a partner pack from our Resource Library. The pack contains the Recycle Week theme and the visual identity plus why and how partners can get involved. 
[www.westdevon.gov.uk]www.westdevon.gov.uk
Please be aware that telephone calls to and from the Council may be recorded for training and monitoring purposes.