Come and join us
Have you ever read a good book and been dying to talk to somebody about it? Our group gives you an opportunity to discuss what excited, moved or annoyed you about a book in the relaxed and convivial atmosphere of Sampford Courtenay's New Inn.
You may find yourself reading books you wouldn't normally touch or recommending books that had an impact on you. It's a way of trying different authors and finding out how other people are affected by the books they read. Whichever book is chosen, it always provokes a lively discussion. 
So, if you want to stimulate your mind with interesting conversations, do join us at 7.30pm on the last Wednesday of each month at the New Inn. For further information, email Ishbel Gordon: ishgordon@live.co.uk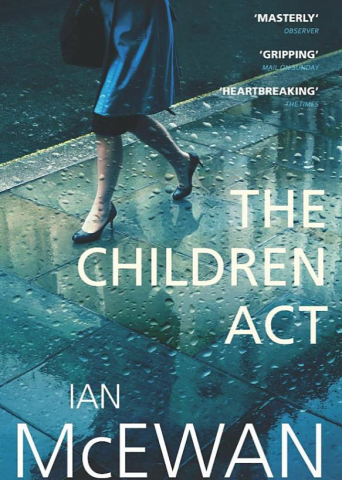 Wednesday 25 April 2018, New Inn
The Children Act by Ian McEwan
Schedule for the coming months:
Wednesday 30 May: Beowulf (ed: Michael Alexander)
Beowulf is the greatest surviving work of literature in Old English, unparalleled in its epic grandeur and scope. It tells the story of the heroic Beowulf and his battles, first with the monster Grendel, who has laid waste to the great hall of the Danish king Hrothgar, then with Grendel's avenging mother, and finally with a dragon that threatens to devastate his homeland.
Through its blend of myth and history, Beowulf vividly evokes a twilight world in which men and supernatural forces live side by side. And it celebrates the endurance of the human spirit in a transient world.
"Alexander's translation is marked by a conviction that it is possible to be both ambitious and faithful [and]... communicates the poem with a care which goes beyond fidelity to meaning and reaches fidelity of implication. May it go on... to another half-million copies."
Tom Shippey, Bulletin of the International Association of University Professors of English
Wednesday 27 June: The Other Side of You by Sally Vickers
Wednesday 25 July: The Seagull by Anne Cleeves
Wednesday 29 August: Country Road, a Tree by Jo Baker
Wednesday 26 September: Elizabeth is Missing by Emma Healey OR Eleanor Oliphant is Completely Fine by Gail Honeyman