Come and join us
Have you ever read a good book and been dying to talk to somebody about it? Our group gives you an opportunity to discuss what excited, moved or annoyed you about a book in the relaxed and convivial atmosphere of Sampford Courtenay's New Inn.
You may find yourself reading books you wouldn't normally touch or recommending books that had an impact on you. It's a way of trying different authors and finding out how other people are affected by the books they read. Whichever book is chosen, it always provokes a lively discussion. 
So, if you want to stimulate your mind with interesting conversations, do join us at 7.30pm on the last Tuesday of each month at the New Inn. For further information, email Ishbel Gordon: ishgordon@live.co.uk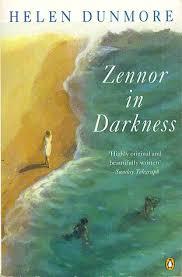 The choice for June is Zennor in Darkness by Helen Dunmore.
The book is set in and around Zennor in Cornwall in 1917 during World War I and concerns Clare Coyne, a young artist, and her relationship with her beloved cousin John, who spends a few days home on leave from the trenches. Also prominent is the author DH Lawrence and his German wife Frieda who have fled from London to an isolated farmhouse nearby and befriend Clare. But all is not well as John is suffering from shell-shock, and Frieda is suspected by the authorities of signaling to passing U-boats.