Come and join us
Have you ever read a good book and been dying to talk to somebody about it? Our group gives you an opportunity to discuss what excited, moved or annoyed you about a book in the relaxed and convivial atmosphere of Sampford Courtenay's New Inn.
You may find yourself reading books you wouldn't normally touch or recommending books that had an impact on you. It's a way of trying different authors and finding out how other people are affected by the books they read. Whichever book is chosen, it always provokes a lively discussion. 
So, if you want to stimulate your mind with interesting conversations, do join us! We meet at 7.30pm on the last Tuesday of every month. For further information, email Ishbel Gordon: ishgordon@live.co.uk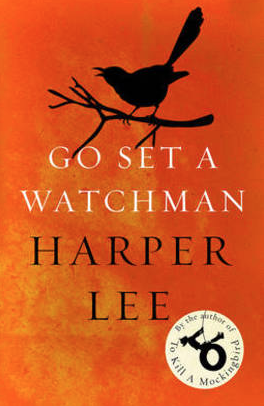 Tuesday 30 January 2018, New Inn
Maycomb, Alabama. Twenty-six-year-old Jean Louise Finch – 'Scout' – returns home from New York City to visit her ageing father, Atticus. Set against the backdrop of the civil rights tensions and political turmoil that were transforming the South, Jean Louise's homecoming turns bittersweet when she learns disturbing truths about her close-knit family, the town and the people dearest to her. Memories from her childhood flood back, and her values and assumptions are thrown into doubt. Featuring many of the iconic characters from To Kill a Mockingbird, Go Set a Watchman perfectly captures a young woman, and a world, in painful yet necessary transition.

Written in the mid-1950s, Go Set a Watchman is an unforgettable novel of wisdom, humanity, passion, humour and effortless precision – a profoundly affecting work of art that is both wonderfully evocative of another era and relevant to our own times. It not only confirms the enduring brilliance of To Kill a Mockingbird, but also serves as its essential companion, adding depth, context and new meaning to a classic.