Van Gogh - A Study Day with Paul Cartwright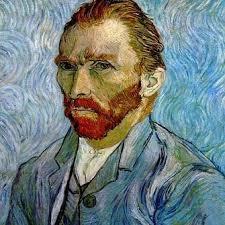 The day has been set up to coincide with the major EY Exhibition at Tate Modern.
Van Gogh and Britain                
 27 March – 11 August
'Van Gogh lived in England as a young man for several crucial years.  He walked the streets alone dreaming of the future.  He fell in love with British culture, especially Charles Dickens and George Eliot.  And he was inspired by the art he saw here, including paintings by Constable and Millais which are featured in the exhibition.  He was an inspiration to such painters as Francis Bacon, David Bomber, and the young Camden Town painters.  The exhibition shows how his vision set British artists on the road to modern art.'       T.M.
Cash or cheques payable to  'Bemrosian Arts' c/o  Patsy Churchill,
10 Pine Park Road, Honiton,  EX14 2HZ
It would be helpful if you could indicate your interest.
linda@littlecourt1.plus.com  01404 813914