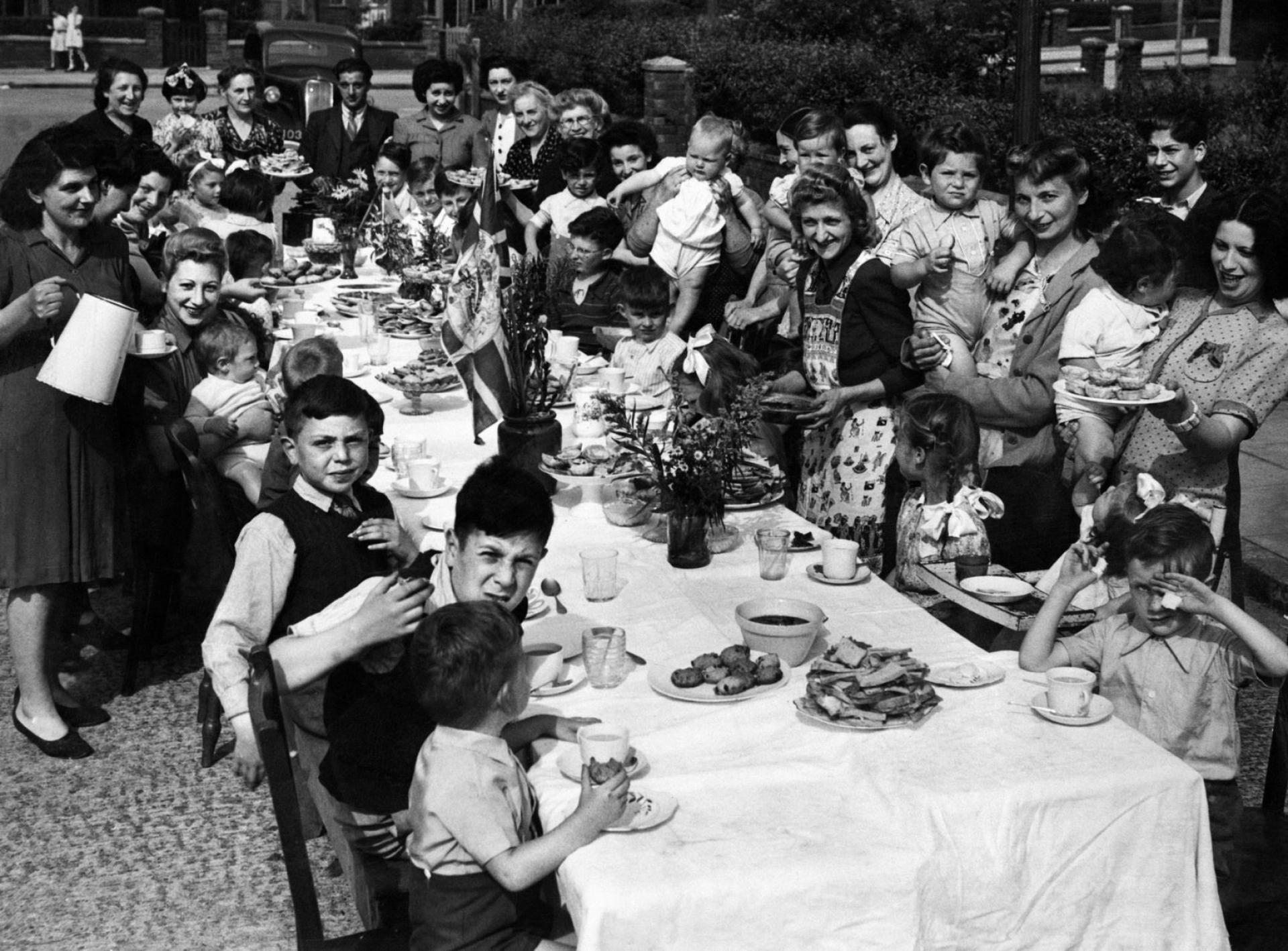 VE Day Celebrations in Sampford Courtenay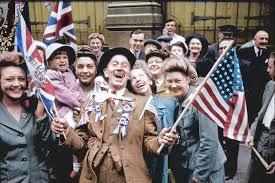 It's with great disapointment that the decision has been taken to postpone the village VE Day Celebrations and to divert the energies to helping out parishioners during this challenging time.
Hopefully we will be able to rearrange the event for later in the year.
In the meantime if you feel you are able to volunteer during this time to help out where needed please complete the form below and return as per the form.
Thank you.
VE DAY 75TH ANNIVERSARY CELEBRATIONS
SCPC, the Village Hall and St Andrew's Church are planning a whole host of fun events for all ages for the VE Celebrations in May 2020.
So far it is only in the planning stage - so some things might change, but have a look at some of the things we have planned:-
Fri 8th May - "Ration Supper" and "ENSA" style Variety Show at the Village Hall. - We need volunteers to entertain!
Sat 9th May - Street Market - We need you to sort out your garages and attics!
Street Party Lunch - sit and enjoy a simple lunch while being entertained by "The Hummingbird" Trio
Games and Races - Fun and games on the Village Green
Auction - Robert Pyle will select about 20 of the better items at the street market to auction in his inimitable style.
Dancing in the Street - in 1940's style
NAFFI van - just in case you are still hungry.
VE DAY - Sound and light show
Sun 10th May - Walking Treasure Hunt
Wartime Photo and Memorabilia Display
3pm - Dedication Service and laying of poppies
Cream Tea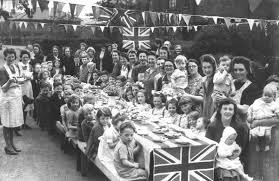 We need your help!
Can you sing, say or play? We need volunteers to "entertain" at the Ration Supper.
Bunting - we will need lots of bunting to make the village look bright and colourful for the weekend.
Catering - Nicky Courage will be looking for volunteers to help with all the various catering over the weekend.
Costumes - start sorting out what you are going to wear over the weekend Army Captain? or Land Army Girl? Marion is trying to source some costumes for people to hire.
Photos and Memorabilia - have you or your family any momentoes of Sampford Courtenay at VE Day or subsequent anniversaries? If so, can we borrow them, or copy photos to share with the parish.
Man the stalls - we will also need volunteers to run the various stalls at the market and games on the green. If enough people volunteer we can draw up a rota so we can all enjoy the weekend!