Cushion Concert at St Andrews Church Sampford Courtenay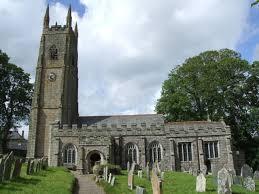 For the third year running, the augmented choir of St. Andrew's Church, and the Two Rivers Orchestra will join forces to present an evening of music in St Andrew's Church.
The programme will include Handel's Organ Concerto Opus 4 No. 5 and Symphony No. 3 by William Boyce, as well as music by Bach, Purcell, Haydn, Walford Davies, Edward Bairstow and John Ireland.
Audience members are invited to bring their own cushions for ease and comfort on the church's wooden chairs and there will be a glass of wine available during the interval.
Admission is £10 for adults and £5 for school age children.
Tickets are available from:
Richard Edwards - 01837 82376 North Tawton.
Roger Cleverdon 01837 - 810320 Hatherleigh.
Malcolm Craig - 01837 880110 Sampford Courtenay.
Proceeds from the convert to go to FORCE, an Exeter based cancer charity which has opened a branch in Okehampton.