Come and join us
Have you ever read a good book and been dying to talk to somebody about it? Our group gives you an opportunity to discuss what excited, moved or annoyed you about a book in the relaxed and convivial atmosphere of Sampford Courtenay's New Inn.
You may find yourself reading books you wouldn't normally touch or recommending books that had an impact on you. It's a way of trying different authors and finding out how other people are affected by the books they read. Whatever book is chosen, it always provokes a lively discussion. 
So, if you want to stimulate your mind with interesting conversations, do join us! We meet at 7.30pm on the last Tuesday of every month. For further information, email Ishbel Gordon: ishgordon@live.co.uk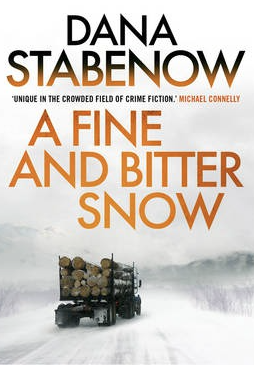 Tuesday 26 September 2017
A Fine and Bitter Snow by Dana Stabenow
Change never comes easy, so when the news breaks that there will be be drilling for oil in an Alaskan wildlife preserve, home to private investigator Kate Shugak, battle lines are drawn across the community. But for Kate, who hasn't been able to get back into her daily life ever since her lover's violent death a few months ago, it's a welcome reprieve from doing nothing.
Tensions run high when Kate's friend and chief park ranger, Dan O'Brien, is deemed 'too green' and asked to take early retirement. Kate rallies the troops to fight for his job, then a resident is found brutally murdered. It isn't long before Kate discovers that in Alaska nothing is as simple as it seems...