Call for children and community to 'Spread Some Sunshine'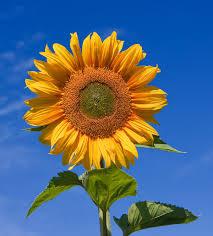 SUNSHINE FOR OUR KEY WORKERS
To help brighten up the district and celebrate the work of our fantastic bin crews, we would love you to colour in the picture below or draw your own and leave on your recycling container when its next collected.
To say thank you, every child who leaves us a picture will receive a packet of sunflower seeds donated by West Devon Borough and South Hams District Councils for them to plant in gardens, window boxes and pots. Plus, at the end of the growing season, FCC Environment is offering a prize to the grower of the tallest flower.
If you send us a photo of your beautiful sunflowers to Sunflowers.WDSH@ fccenvironment.co.uk, you could win a prize!
The entry deadline is 30th September 2020.
We are also encouraging all other ages to create sunflower art so that we can spread a little bit of sunshine to all our key workers. So let your creativity shine, a collage from recycled materials or a fine art sketch, we want to see all your sunflowers in all their glory!
Please spread the word as there are key workers everywhere that need some sunshine right now