A Call to Help Sampford Courtenay Live Sustainably.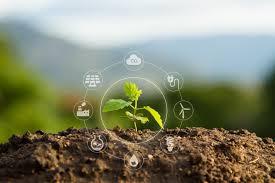 Plans to set up a group to focus on environmental and sustainability issues in and around Sampford Courtenay were set back somewhat by the Coronavirus crisis. As you may remember, the Open Meeting planned for the end of March, which was to discuss this, could not take place. Thoughts are now refocusing with renewed energy - although we will, of course, have to proceed within the parameters of whatever restrictions are in place as time goes on. 
The first task of the group will be to agree on a snappier title than the 'Sampford Courtenay Environmental and Sustainable Living Group'! The aim of the group is to formulate a plan of realistically practical steps that we can take in our community to live as 'lightly' in our surroundings as possible - whether that involves a community garden designed with wildlife in mind, sensitive street lighting to avoid effects on insect life, light pollution etc. or recycling/reuse initiatives ... or any other priorities that you might have. None of us need to be experts - we just hope to do what we can. If our plans go well, perhaps we could tackle the greater global climate issues next year!
In the meantime, please contact Joy Tucker at bobandjoytucker@gmail.com or on 07749522996 to find out more. It is hoped that we will be able to organise a Zoom meeting for all those interested and, in due course, invite speakers who have knowledge and experience of similar local initiatives to join us on Zoom to help us get going. I look forward to hearing from you.