Latest News and Updates from Devon County Council re Coronavirus 26/03/20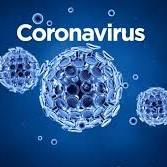 Having trouble viewing this email? View it as a Web page.
Wednesday 25 March
Sign up to this update and manage subscription preferences
The outbreak of coronavirus is a difficult and challenging time for us all, and we understand that it will have far reaching impacts on our residents and local communities, particularly those who are most vulnerable. 
Things are changing on a daily basis but we are working to keep you informed through this bulletin, and by keeping our coronavirus (COVID-19) pages on our website updated with all the latest information from the government, the NHS and from our community.    We have also provided links to useful sources of information and advice that can help you.
Latest
Stay at home, save lives
Following the Prime Minister's announcement on Monday evening, we should all be staying at home and only going out for the following reasons:
To buy food or medicine

To attend health appointments

To take exercise 

or for essential work that cannot be done at home.
If you must go out, make sure you stay two metres (6ft) away from other people and wash your hands as soon as you get home.
Full guidance from the government on staying at home and away from others.
Community
Council pledges to help people through this crisis
Devon County Council leader John Hart has pledged to do whatever the Council can to support residents and communities through the coronavirus outbreak.
This includes working with schools, nurseries and colleges to provide the care and support our key workers need to continue in their vital roles, redeploying our own staff and resources to help keep essential services up and running, working with the Local Enterprise Partnership to support and advise local businesses and working with town and parish councils to support vulnerable people in our communities.
Shielding vulnerable people in our communities
A network of 'shielding hubs' coordinated by local authorities is rapidly being set up across Devon to immediately help those most at risk from coronavirus (COVID-19) with urgent food, medicine and care supplies.
We are working with our local district and city councils in response to the government's announcement that 1.5 million of the UK's most vulnerable people are being asked to 'shield' in self-isolation for at least 12 weeks.
Details of the hubs and the process for receiving support over the coming weeks are still being agreed, but it is likely that following the initial contact from the NHS, the individual will be contacted by one of our staff to find out what their needs are and how best to support them, with the district and city councils working to locally manage the delivery of this support within their communities.
COVID-19 Prompt Action Fund
Devon County Council has launched the COVID-19 Prompt Action Fund to provide flexible resources to organisations working with communities who are disproportionately impacted by coronavirus and the social and economic consequences of this outbreak. Find out how to apply for the COVID-19 Prompt Action Fund.
Be vigilent against COVID-19 scams
Devon, Somerset and Torbay Trading Standards Service has issued a warning to local residents and businesses to be aware of fraudsters who are trying to exploit fear and uncertainty surrounding COVID-19.
The outbreak of coronavirus has seen an increase in scams that include counterfeit medical kits that claim to prevent or cure the disease and fake online coronavirus resources which can contain damaging software.
Community support groups
We're aware that across Devon people are rallying around to support each other, and particularly the most vulnerable members of their communities.

We want to collate details of where these groups are, and would appreciate it if you could complete this short survey so we can add your details to our COVID-19 support pages. This is part of our efforts to join up the support we and other agencies can provide with the amazing support many local groups are gearing up to provide.
Your Health and wellbeing
Libraries are closed but you can still borrow books
Although all libraries are now temporarily closed, that doesn't mean that you can't enjoy a good book! The Devon Libraries Digital Library lets you stream loads of free eBooks, eAudioBooks, eMagazines and much more.
Every Mind Matters 
Every Mind Matters now has lots of advice and tips about how to look after your mental health while you're staying at home, and how to deal with anxiety about the coronavirus outbreak.
Business and employment
Support for businesses
While we know that this is an incredibly difficult time for businesses, support and advice is available from a number of sources. Our business and employment web page has a comprehensive list of all the grants, advice and news you need to know about.
We'd encourage businesses and employers to visit the Heart of the South West Growth Hub to find essential information on available support and advice.
We are also ensuring that businesses in our supply chain are promptly reimbursed, reducing payment terms from 20 days to 5 days until further notice to ensure that cash flow is maintained for our suppliers as we continue to maintain our critical services.
Vulnerable adults and providers of care
Council putting all of its energy into support for vulnerable residents
Our social care and social work teams are redeploying staff from non-critical services to essential frontline services in response to the coronavirus outbreak.
It's to ensure that vulnerable people, young or old, are able to continue accessing the services they need.
Children, education and families
School, college and nursery closures
Schools are now only providing places for vulnerable children and those of critical workers.The Department for Education (DfE) has published information to support parents and carers. 
Find out what this means for children, parents and schools in Devon on our website. 
Travel, public transport and parking
On-street parking restrictions relaxed
We've temporarily relaxed on-street parking enforcement on certain roads to help people park outside their homes while self-isolating or working from home during the coronavirus outbreak, and to enable key workers to carry out their vital roles.
Double yellow lines will still be enforced and patrols will concentrate their efforts on keeping key routes running normally.
Births, deaths and ceremonies
Devon Registration Service update
Devon Registration Service is no longer able to conduct ceremonies such as weddings, civil ceremonies and citizenship ceremonies. This is due to the government's advice about staying at home and away from others, and will affect all types of ceremony.
All appointments for registering births have been postponed and you can find further information about all of these changes on our ceremonies web page.
Waste and recycling
All recycling centres in Devon are now closed
Following the Government's latest stay at home advice, all 19 of Devon County Council's recycling centres have been closed until further notice.
Keep an eye on your district council's website and social media channels to check if there are any changes to your waste and recycling collections from home.
You have received this message because you have previously subscribed to receive news and information about Devon County Council's services.