Picnic Benches at the Village Hall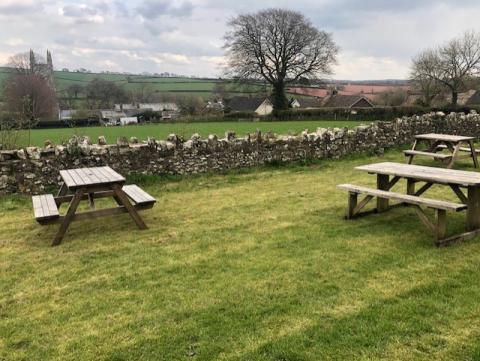 A number of picnic benches have been installed at the Village Hall.
Everyone is welcome to use the area for picnics etc. You can take in the view while taking a rest from your walk, or enjoying a picnic.
All we ask is that you take your rubbish home with you, or use the bin by the public toilets.