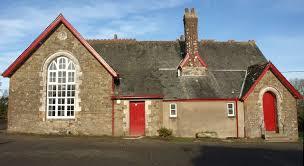 Roof-us is Applying to the Lottery for Funding and needs your Help
As part of the application the lottery needs to know what The Village Hall means to you and how it's lose would impact on the whole community.

We are therefore running a competition to coincide with Easter to express your feelings on The Village Hall.  You can do this by writing a poem or rhyme, sending a photograph of a treasured memory, a painting or a story.

So let's join together to show the lottery how much The Village Hall means to us.

Please send your entry:

Email - mikehcs@hotmail.com
Post/deliver in person - Mike Carpenter, Langdale, Sampford Courtenay EX20 2SY
Phone - 07973 271923 and we can collect.

Closing date is Good Friday 2nd April.
Prize will be an Easter Egg

To inspire you here's a poem written by Bob and Joy Tucker.

Our village hall 
Gives our community soul
And that's why we love it so.
But we need lots of cash
To avoid a crash
'Cos our roof is about to go!

'Oh no!' we all cried,
'We need Roof-us onside

To help us raise some money.'
Please make him smile
By buying a tile
For the hall roof at Sampford Courtenay.

Our roof committee 
Thought it would be such a pity
To let the rain come through.

Put your name on a tile for a five pound note
Spend more if you can - go on, push out the boat!

Many thanks in advance for helping save our hall
It will be worth it, we're sure, to make it stand tall.



To donate go to:
Text TILE10 to 70085 to donate £10.00
Cheques payable to Sampford Courtenay Village Hall and send to Marilyn Weeks, Hillside, Honeychurch, North Tawton EX20 2AE
Bank Transfer - Account number: 22156135/Sort code: 542114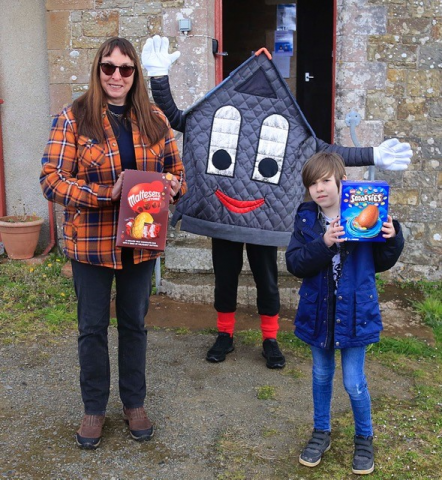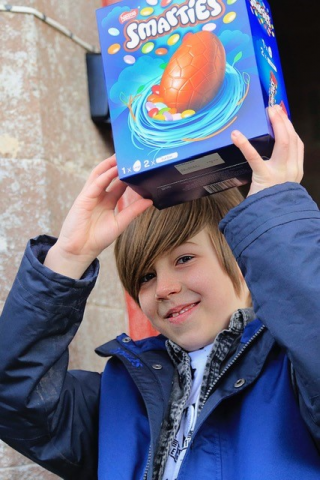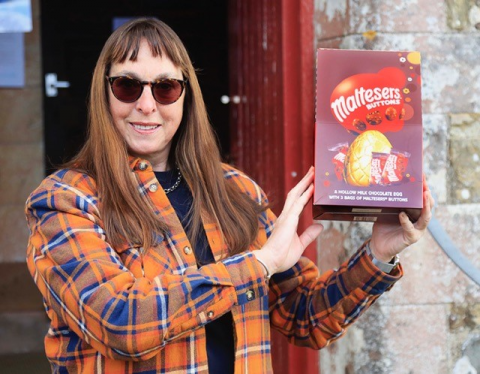 Roof-us has been busy giving Easter Egg's to the winners of the "What the village hall means to us" competition. Percy for his picture and Veronica for her poem.
The Village Hall Roof Appeal has now passed a major milestone with over £30.000 raised through generous local donations and some very active fundraising events organised by an enthusiastic and energetic band of volunteers. Their 'Takeaway' Curry night and  the Sunday Sundae / Easter Trail events have raised over £1.200.
We still have a long way to go to reach our target of £150.000 to save the village hall. The fundraising group are busy writing applications to major heritage charities and organisations but also need local help.
Any ideas or offers of help with fundraising events and activities are more than welcome. Check out the village web site for ways to contact or to make a donation.