Roof-us Village Hall Roof Update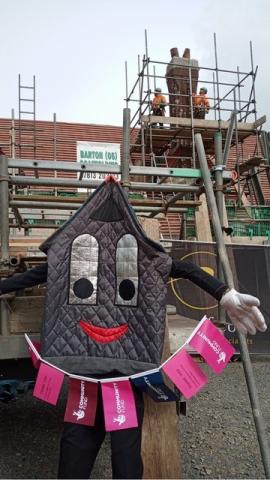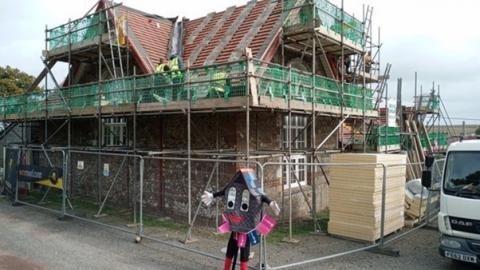 VILLAGE HALL ROOF TILES STOLEN ?
No not really ! They are all safe and ready to be re-used where possible.
The majority of the roof tiles on the village hall have now been removed. The insulation panels and the waterproof membrane is being fitted and sections are now battened ready for the tiles to be put back on. It was great to find that the roof timbers were in good repair and exciting to find the fittings for the old school bell.
Roof-us was on site to give the scaffolders a hand again. They are extending the scaffold so that the restoration of the chimney can take place.
He was also able to check up on the roofing team who are fixing the first roof tiles. For those generous folks who sponsored a roof tile one of these could be yours !