SAMPFORD COURTENAY & HONEYCHUCH FLOWER, VEGETABLE & PRODUCE SHOW 2022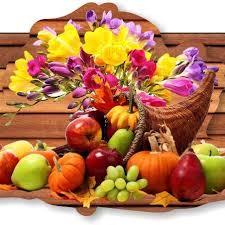 To all those who have in the past taken part in the Annual Flower Show, or those of you new to the parish who would like to take part this year …. Please see notes below…
·       Do you want to/think it will be safe to revert to FULL type Flower Show this year?
·       Would you prefer to carry on with the "pared-down" version again this year?
·       For the Full Version – judges have to be booked in January & Schedules have to be agreed, printed and distributed by May.
·       Is there anyone willing to volunteer to help? (A Full Show requires at least 10 people to assist judges and collate marks, + people to make and serve refreshments)
·       Profits from recent full shows 2018 = £562, 2019 = £801, Pared down shows 2020 = £702  2021 = £392 (incl Bake Sale monies for 20 and 21)
Please send your thoughts and comments to Marion and Bill at marion174@btinternet.com or phone 01837 82285 and then we can perhaps organise a meeting, if safe to do so, in January.
Many thanks and Merry Christmas.