Sampford Courtenay Plant and Seed Swap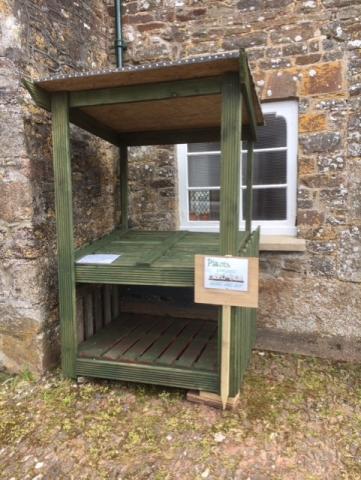 If you have been merrily sowing away in your greenhouse or garden and are now thinking 'What am I going to do with all these seedlings and seeds', then think no more.
In the village square is a stall where you can bring your excess seeds and plants and either leave them for someone else, or swap them for something you fancy.
There is a box there if you would like to make a donation and any money raised will be put towards the Post Covid-19 Celebrations.
The stall is for gardening plants and seeds only, as if food bank donations are left in the heat we are enjoying they would go to waste. If you would like to donate food there is a box in the church porch at St. Peters in North Tawton.
Usually the Okehampton Food Bank does an average of 14 food parcels a week. This has risen to 40 each week since mid-March.
Happy gardening.