St. Andrew's Church Sampford Courtenay - Coronavirus Update
St Andrews Church - Coronavirus Precautions.

In line with all Church of England Churches, St Andrew's is now closed and locked until further notice as instructed by the Bishop of Exeter.
Thank you.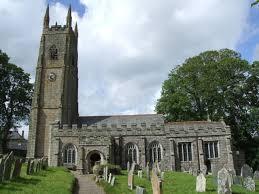 Hello church family,

I hope you are okay.... staying positive, staying healthy, staying 2 meters away (or further) but staying "in touch," and staying clean (hands!). What strange days we live in, but what interesting times to be a follower of Christ!

This morning, Nick and I recorded a 25 min service which you can tune into here...

https://www.youtube.com/watch?v=P5VoxRuhWQM&feature=youtu.be

And it can be found on the St Peter's Church NT website... just follow the link from here...

http://www.stpetersnorthtawton.org.uk/

Below is something Nick came across and has adapted slightly... Coronavirus and the Christian: 15 truths to shape our thinking and our praying at this troubling time.

Also is a Be Still service sheet that you can use at home, and some other prayers that I have put together. These will be in our churches too. 

Church Giving:

If you are a regular giver to any of our four churches please would you continue your giving over these next few months, even if you cannot get to church. Standing orders will of course remain active, but if you usually give by the envelope scheme or by cash collection on Sundays, please either put that money aside weekly to give at a later date, or drop into church and use the wall safes which are in all four churches. (They will be emptied regularly.) Some of our expenditure as churches will reduce over the coming months due to the virus, but the majority of it won't. If your household is going to take a financial hit in the months ahead due to the virus, then of course, we would not expect your giving to remain at it's present rate. 

This Sunday (22nd March):

Nick and I will be dropping (independently) in to each church for a short prayer. You may wish to do the same (social distancing etc please). 

The Archbishop of Canterbury has designated this Sunday as a National Day of Prayer, and he is asking that all Christians light a candle in their homes and pray at 7pm, and perhaps put the candle in their front window for others to see. Let's all do that if we can. It would be great to know that lots of us are praying at that time. 

Easter Day (12th April):

We will try, if possible, to do some kind of church service outside in each of the four churchyards on Easter Day. We'll let you know about that in due course.

Keep in touch. Keep praying. Keep being a good neighbour to others. If there is anything practical or otherwise you need help with, please reply to this or ring.  And we will be in touch again next week.

If you know of anyone who is not on email and would like to be kept informed of what's happening, please could you make them aware of the information above.

 

Blessings

Rita

Revd Rita Bullworthy
Assistant Minister
North Tawton Group of churches - Whiddon Mission Community
Tel: 01837 89168
Rivendell House
Sampford Courtenay
Okehampton, EX20 2TF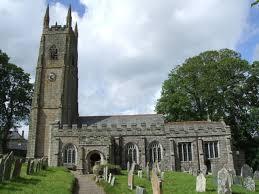 Given the current Coronavirus situation it has been decided that after the mid-day lent service on Wednesday 18th March all services are suspended until further notice.
Thank you.
Following the notice regarding the suspension of Services until further notice a parishioner responded asking who gave authority for this action and did it only refer to St Andrew's?
I now have the following details.

"In light of the Government guidance on the control of coronavirus the Archbishops of Canterbury and York have issued advice that public worship is suspended in all Church of England Churches until further notice. The Archbishop's full guide can be found on
https://www.churchofengland.org/more/media-centre/coronavirus-covid-19-…

Meanwhile, St Peter's Church, North Tawton have plans to record a weekly short service of prayer and readings to be uploaded onto St Peter's website in time for each Sunday. All being well the first one should appear this weekend."