Come and join us
Have you ever read a good book and been dying to talk to somebody about it? Our group gives you an opportunity to discuss what excited, moved or annoyed you about a book in the relaxed and convivial atmosphere of Sampford Courtenay's New Inn.
You may find yourself reading books you wouldn't normally touch or recommending books that had an impact on you. It's a way of trying different authors and finding out how other people are affected by the books they read. Whichever book is chosen, it always provokes a lively discussion. 
So, if you want to stimulate your mind with interesting conversations, do join us at 7.30pm on the last Tuesday of each month.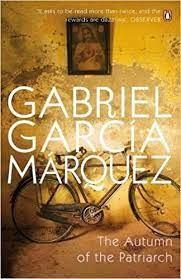 The choice for May is The Autumn of the Patriarch by Gabriel Garcia Marquez.
One of Gabriel Garcia Marquez's most intricate and ambitious works, The Autumn of the Patriarch is a brilliant tale of a Caribbean tyrant and the corruption of power.

From charity to deceit, benevolence to violence, fear of God to extreme cruelty, the dictator of The Autumn of the Patriarch embodies the best but also the worst of human nature. Gabriel Garcia Marquez, the renowned master of magical realism, vividly portrays the dying tyrant caught in the prison of his own dictatorship. Employing an innovative, dreamlike style, and overflowing with symbolic descriptions, the novel transports the reader to a world that is at once fanciful and vividly real.