Come and join us
Have you ever read a good book and been dying to talk to somebody about it? Our group gives you an opportunity to discuss what excited, moved or annoyed you about a book in the relaxed and convivial atmosphere of Sampford Courtenay's New Inn.
You may find yourself reading books you wouldn't normally touch or recommending books that had an impact on you. It's a way of trying different authors and finding out how other people are affected by the books they read. Whichever book is chosen, it always provokes a lively discussion. 
So, if you want to stimulate your mind with interesting conversations, do join us at 7.30pm on the last Tuesday of each month. 
Due to Covid-19, we are currently meeting on Zoom so for further information, email Ishbel Gordon: ishgordon@live.co.uk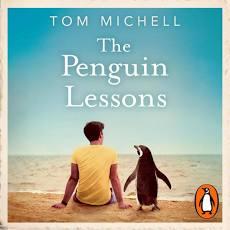 The choice for January is The Penguin Lessons by Tom Michell.
The Penguin Lessons is a warm and unique story about an unlikely friendship between a man and a penguin, and fond memories of a long-ago trip to South America.
In his early twenties, Tom Michell sees a once-in-a-lifetime opportunity for a trip abroad to teach English in a school in Argentina and he takes it without thinking twice. Completely immersed in a radically different culture, he begins to explore South America full of wild enthusiasm and a sense of long-suppressed adventure. It is on an expedition to Uruguay that he encounters Juan Salvador the penguin.
Travelling to the coast, Michell comes across a flock of dead penguins on a beach as a result of an oil spill. Horrified, he spots a solitary waving wing, and comes to the rescue of Juan Salvador. He proceeds to smuggle him across the Argentinian border and back to the school, where the penguin becomes an instant celebrity.