Himalayan Balsam Clean up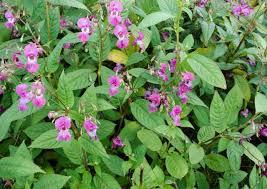 On Saturday, 20 June, at 2pm a band of volunteers will be gathering to do what they can to clear Himalayan Balsam from the course of the stream that runs from the New Inn to Honeychurch.
We will be assembling at a social distance in the car park of the New Inn, by kind permission.
If you can help, please come along, bringing any tools/equipment you have that might be useful.
Please supply your own rubber ring if you intend to enter the water!
For any further details, please contact Bob Tucker on 07547 492797 or at bobandjoytucker@gmail.com