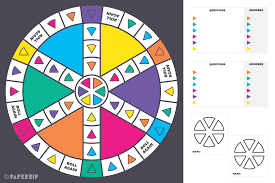 Join us for a Zoom Quiz
Marion Pratt is inviting you to a scheduled Zoom meeting.

Topic: Marion Pratt's Zoom Trivial Quiz
Time: This is a recurring meeting on Saturdays at 7pm

Join Zoom Meeting
https://us04web.zoom.us/j/696404079?pwd=WkUyWktuZVBVM1paRkZjU3dObi9Cdz09

Meeting ID: 696 404 079
Password: 020028
Each round will consist of 6 questions:-
BLUE – Geography
PURPLE – Literature
ORANGE – Sports & Leisure
GREEN – Science & Nature
YELLOW – History
BROWN – Entertainment
You score 1 point per question and an extra 4 points if you get all questions correct in a round and complete your "cheese".
The question master will ask one team at a time, but the other teams can write their answers down and play along.
Good luck! – if you have noisy team members who give away the answers you may want to mute your microphone when it is not your turn.