SCEnSuS – Sampford Courtenay Environmental and Sustainable Living Group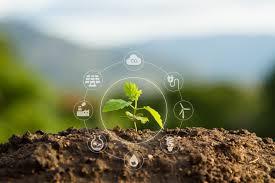 SCEnSuS report, July 2020
Sampford Courtenay's new environmental group now has a name! It is SCEnSuS – Sampford Courtenay Environmental and Sustainable living group.
Our second meeting, held on Tuesday, 14 July, again via Zoom, proved interesting and constructive, with a number of local speakers kindly giving us the benefit of their experiences in working in the environmental/sustainability sector at a local level. Councillors Mike Davies, Tony Leech, Jan Goffey and Ruth Testa told the group about the projects they had been involved with (in West Devon, Okehampton and North Tawton) and discussed aspects that could be applicable or informative for the plans it is hoped to put into practice in Sampford Courtenay.
SCEnSuS would like to consider a range of related issues as time goes by – and welcomes any thoughts or ideas members of the community have. However, as a start, the group is focusing on a community garden project, how to go peat-free and a 'community hub' aimed at improving communications within the parish and facilitating sustainable living through trip-sharing, reuse and recycling opportunities and in many other ways. More details to come on all these 'works in progress' in due course.
Our next meeting will be on Tuesday, 11 August at 7.30pm. Zoom will be an option – details below. At the time of writing, a decision has not been made as to whether there will also be a socially distanced face-to-face meeting connecting with the Zoom gathering.
Zoom Meeting
https://us02web.zoom.us/j/86578146516?pwd=WXhHcWR1bWp5QmV1bXBEeWJCYzh3dz09

Meeting ID: 865 7814 6516
Password: 860948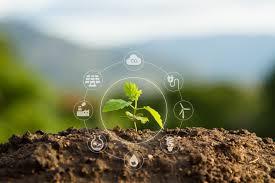 Sampford Courtenay Environmental and Sustainability group/project (name yet to be finalised!)
This new group held its inaugural meeting, via Zoom, on Tuesday, 16 June. A lively debate regarding the overarching aims of the group as well as immediate priorities ensued. A statement of intent was adopted: 'Steps towards an environmentally sustainable Sampford Courtenay'.
The first projects identified for action were a community garden; working towards 'peat-free' SC; connecting the garden with the plant stall in the village centre - and perhaps instigating something similar elsewhere in the parish; building on the networking that SCPC has created during the COVID crisis to form a 'community hub' to coordinate more 'joint trips' like the ones made currently, so that we could have a 'trip to the recycling centre day' or similar and incorporate a local 'swap shop' (e.g. 'I have two dining chairs that I don't need. Would anyone like them?' or 'I am looking for pallets to make my own compost heap. Does anyone have any going spare?' - a sort of very local Gumtree, but including actions and other contacts as well as things).  
At the next meeting, via Zoom, on Tuesday, 14 July, at 7.30pm, we will have guest speakers who can give us the benefit of their experience in working for the environment at a local level. Please join us if you can (link below).
If anyone has any ideas or thoughts or would like to get involved, please contact Joy Tucker at bobandjoytucker@gmail.com or phone 07749522996.

Join Zoom Meeting
https://us02web.zoom.us/j/86578146516?pwd=WXhHcWR1bWp5QmV1bXBEeWJCYzh3dz09

Meeting ID: 865 7814 6516
Password: 860948