Support Garry and Help Save The Village Hall Roof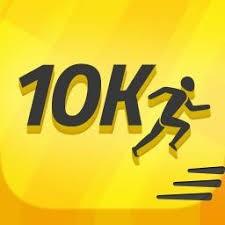 Take up the Roof-us 10k Challenge
Roof-us will be running round the village lanes to complete 10 kilometres in the (virtual) Vitality London 10k Event on Saturday 29th May. He will be joined by Garry Letheren who is running in the 'Conquer 24' running challenge at Powderham Castle in June.
This is your opportunity to undertake your own challenge.
All you need to do is complete just over 3 laps of the lanes round the Village Hall triangle. (Thornbury, Red Post, Village Square) in the week from Saturday 29th May.
Complete your 10k over as many days as you like. Take the dog, take the family, go out with a friend. You can complete your challenge walking, running, riding pushing or being pushed. Or a combination of all of them.
Why not have a go. Just do it!
There is no entry fee but if you would like to tell us how you got on please drop your contact details into the box at the Village Hall.
We hope that you will take up the challenge and go out and enjoy yourself.
Contact information
Name……………………………………………Contact………………………………………………………
When your challenge was completed………………………………………………………………………
How was it completed………………………………………………………………………………………….
If you would like to make a donation to the Village Hall Roof Appeal, or can get someone to sponsor your efforts, please use one of the ways detailed below.
JustGiving https://justgiving.com/campaign/Rooof-usAppeal
Text TILE 10 to 70085 to donate £10
Cheques payable to Sampford Courtenay Village Hall
Bank Transfer. Acc 22156135/Sort code 542114
Please note that individuals must take responsibility for their own safety and complying with current Covid 19 guidance whilst completing their challenge.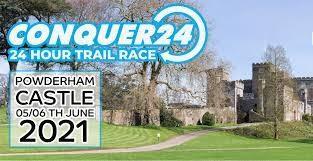 Local gardener Garry Letheren has very happy memories of Sampford Courtenay Village Hall. His grandfather, the late Ralph Squires was involved in many of the events taking place there over the years.
Because of this close contact Garry has decided to compete on behalf of the Village Hall Roof Appeal in a running challenge taking place at Powderham Castle on June 5th/6th.
'Conquer 24' is taking place on a 5 mile course in the Castle grounds with competitors seeing how many laps that they can complete in 24 hours. Garry has undertaken a number of marathons but this event is a real test of strength and stamina.
If you would like to support Garry in his running challenge  please use one of the following:-
JustGiving https://www.justgiving.com/campaign/Roof-usAppeal
Text TILE 10 to 70085 to donate £10                                                     
Cheques payable to Sampford Courtenay Village Hall                             
Bank Transfer Acc 22156135/Sort code 542114
Or you can download the form below and return it to Garry at garryletheren@yahoo.co.uk