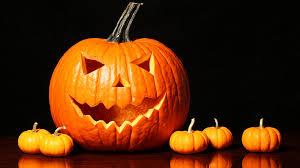 Sampford Courtenay 

PUMPKIN TRAIL
Saturday, 30 October
Soup and cake at the Village Hall from 5–6pm
(£5; £2.50 for accompanied children in fancy dress)
How many pumpkins can you spot on the spooky trail around the village?
The trail map is available below to download.
IF YOU WOULD LIKE YOUR PUMPKIN TO BE INCLUDED ON THE TRAIL PLEASE EMAIL bobandjoytucker@gmail.com OR CALL 07749 522996 BY THE 26TH OCTOBER.
Thank you for supporting the Roof-Us Appeal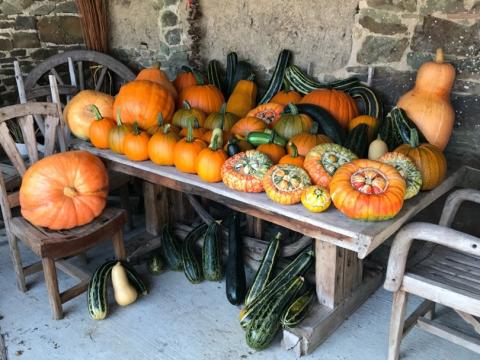 P..P..P..Pick up a Pumpkin!
Roof-us and his friends have been busy in the Pumpkin Patch and see what they've found! These locally grown Pumpkins – and more – are available for to you buy and carve ready for the Pumpkin Trail on Saturday 30th October (5 to 6pm).
So, save those 'Pumpkin-miles', raise funds for Roof-Us and help make sure that Sampford Courtenay is well and truly 'glowing'.
So, P..P..Pick up a Pumpkin  at one of the following events:
Saturday 16th October: 10.45 in the Village Square , just before the Bulb Planting event on the Village Green at 11.00 and/ or down at the New Inn car Park just before the Conker Challenge
Monday 18th October: 6.30 pm, Village Hall Car Park. Just before the 'Thirteen Lives' talk at 7.00 in the Village Hall
Tuesday 19th October: 7.00pm, Village Hall Car Park. Just before the SCPC Open meeting at 7.30 in the Village Hall
Last chance to buy: Saturday 23rd October, 10.00, Village Square - assuming there are any left, of course!
If you've got any spare Pumpkins, please bring them along to any of these events. Thank you!