Dog Training in Sampford Courtenay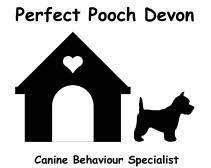 HALF PRICE DOG TRAINING SESSION
Friday 4 February 10am at Sampford Courtenay Village Hall
Claire Bircham of Perfect Pooch, Devon who is a fully qualified Dog Behaviour and Training Specialist is coming to Sampford Courtenay to offer a taster session for local dogs and their owners.
A nominal fee of £5 per dog will be charged for this session.
Do come along to meet other dogs and owners and discuss your training needs with Claire.
Places are limited so please book as soon as possible to secure your attendance.
ontact Roger Thompson on 07884 340656, rogerdthompson72@gmail.com for further information and to book in for the session.
Registered Charity Number 283279