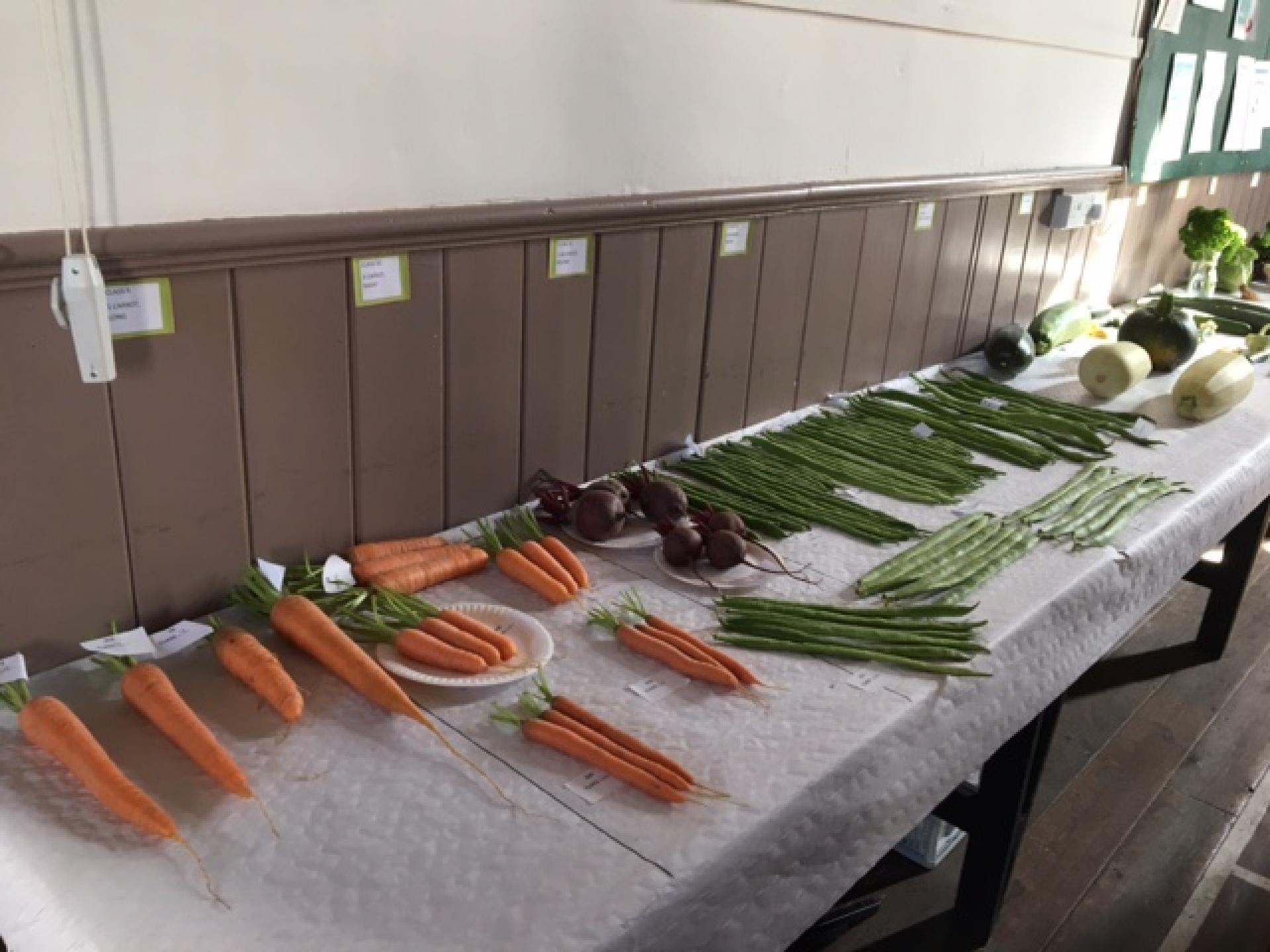 Virtual Flower and Vegetable Show 2020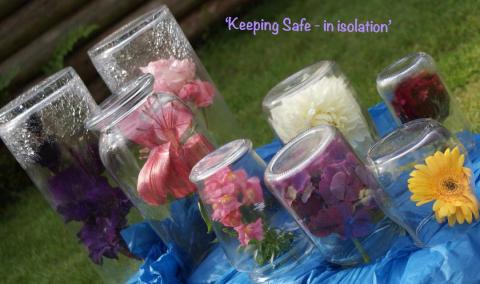 Virtual Flower Show Classes 2020
SAMPFORD COURTENAY VIRTUAL FLOWER SHOW 2020
CLASS   DESCRIPTION                    1ST                               2ND                                      3RD
1 Longest Runner Bean  Bill Robertson 50 cm  Jackie Hedges  47 cm  David & Shirley McClement 34cm
2 Heaviest Single Potato   Barbara Smith 600 g  Bill Robertson 560 g    Barbara Smith  536 g
3 Heaviest Crop from single seed potato  Malcolm Craig 3109 g Joe Stoneman 2773 g Barbara Smith
                                                                                                                                                 2683 g
4  Limerick with a Corona Virus Theme  Arthur Richards    Jackie Hedges               Nicky Craig
6  Scare Crow   Nicky & Kevin Courage     David & Gaynor  Botting Page   Rory & Lynne  Robinson
                            Mrs Tiggy Winkle                   Charlotte's Web                     Where's Wally?
7 Tallest Sunflower  Marion Pratt  2.76 m       John Palmer  2.61            Malcolm & Nicky Craig 2.15 m
8  Longest Dock Leaf    Evans family   34 cm
9  Decorated Cake with Lockdown Theme  Shirley McClement    Michele Wilson
10  Photo of Life in Lockdown  Karen Iles/Marion Pratt  Karen Iles/Charlie Clatworthy Edwards
                                                                                                                                            Michele Wilson
11  Flower Arrangement on "Keeping Safe"  Michele Wilson    Shirley McClement   Sophie Price/
                                                                                                                                             Marion Pratt
A BIG THANK YOU TO EVERYONE WHO HAS SUPPORTED US AGAIN THIS YEAR.
Marion and Bill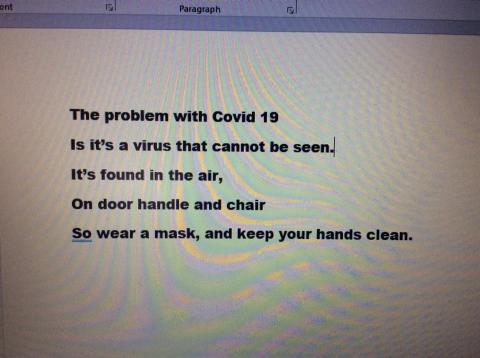 The Limericks caused a great deal of fun. A full list for you to read can be found below.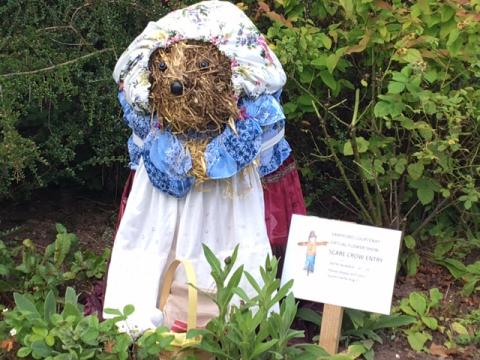 Scarecrows 
Again were a great success. Thank you to everyone who made the effort to make one and put it on display. Voting was mainly via Facebook. But the outstanding Winner was Mrs Tiggywinkle created by Nicky and Kevin Courage.