Welcome to Sampford Courtenay
Using this website: Click on the main menu items running along the top to find out more about a particular aspect of village life. For more information on our home page features, click on the headings to the right or at the foot of the boxed images. If you find any part of the website difficult to navigate, please email admin@sampfordcourtenay-pc.gov.uk.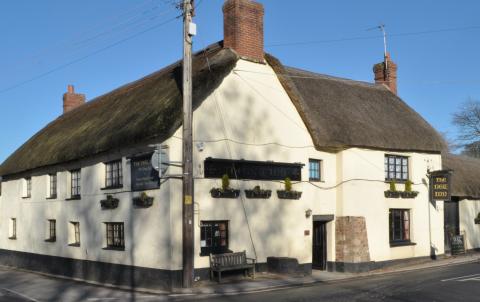 Sampford Courtenay parish
The parish of Sampford Courtenay comprises a pretty conservation village surrounded by more than 8,000 acres of beautiful Devon countryside. Sitting just off the northern slopes of Dartmoor, we are about six miles from Okehampton and within easy reach of the rest of Devon and northern Cornwall. Historically, the village is famous for being the place where the Prayerbook rebellion of 1549 started and where the rebels made their final stand.
In his book, Devon, published in 1954, WG Hoskins said, "The village is cheerful, neat and clean with much whitewashed cob and good thatching." He could be writing today. Sampford Courtenay is full of pretty thatched cob cottages, nestling in peaceful, unspoilt countryside, with a welcoming, characterful pub, a lively village hall and an impressive grade I-listed 15th-century church at its core.
Sampford Courtenay parish is home to approximately 600 people, with about 200 living in the village. We are a real and engaged community. A variety of events take place in the village hall throughout the year and an active congregation supports the church.
Take a look at our events calendar to find out what's going on.