Village hall events & activities
Hire Rates 2021
Available for Meetings, Weddings, Shows and Parties
Recently extended, with a new kitchen, we can offer a main hall with stage blocks, separate meeting room, vestibule with disabled toilet and ample car parking
Handy location for our historic village and church
£7 per hour for either hall; additional £6 per hour for use of the kitchen; £13 for one hall and the kitchen; £20 for the whole hall; wedding rates negotiable according to requirements; £5 per vehicle for overnight parking; £25 per day for wedding parking
Free wifi
For more information, please contact:
Joy Tucker
07749 522996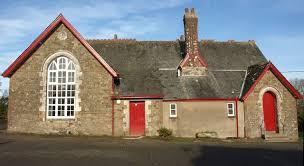 The village hall hosts a wide range of clubs and activities, including produce and dog shows, quiz evenings and musical entertainment. Now freshly refurbished, with excellent catering facilities, we are ready to expand the range of events on offer.
Email villagehall@sampfordcourtenay-pc.gov.uk to let us know what you would like to see.
Regular events
Flower Club: second Monday of every month, 2.30pm
Table tennis: every Thursday; phone John Palmer on 01837 851659 for details
Yoga: every Wednesday 6-7pm
Craft and Chat: 2nd and 4th Thursday of every month, 3.15pm 
Games Afternoon: 1st Sunday of the month, 3pm
Come and Chat: Every other month, Saturday 10.30 - 11.30