Village hall events & activities
Hire Rates 2022
Available for Meetings, Weddings, Shows and Parties
Recently extended, with a new kitchen, we can offer a main hall with stage blocks, separate meeting room, vestibule with disabled toilet and ample car parking
Handy location for our historic village and church
£8 per hour for either hall
 wedding rates negotiable according to requirements; £5 per vehicle for overnight parking; £25 per day for wedding parking
Free wifi
For more information, please contact:
Joy Tucker
07749 522996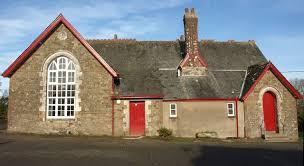 The village hall hosts a wide range of clubs and activities, including a produce show, Big Breakfast, Craft and Chat, Film Night, Yoga, food and musical entertainment. Now freshly refurbished, with excellent catering facilities, we are ready to expand the range of events on offer.
Email villagehall@sampfordcourtenay-pc.gov.uk to let us know what you would like to see.
Regular events
Flower Club: second Monday of every month, 2.30pm
Table tennis:  phone John Palmer on 01837 851659 for details
Yoga: every Tuesday 6-7.30pm
Craft and Chat: 2nd and 4th Thursday of every month, 3.15pm 
Tap Dancing: 11am to 12.00 every Thursday. For more information call Jane 07890 873468.
Calendar of Events for 2023
January: Friday 20th - Film- Operation Mincemeat
February: Wednesday 15th- Community Lunch
                Friday 24th- Mrs Harris goes to Paris
March: Saturday 4th- Big Breakfast
            Friday 24th- The Duke
April: Friday 21st- Film
May: Sunday 7th- King's Coronation
         Friday 26th - Film
June: Saturday TBC - Table Top Sale and fete
July: Saturday 15th July Come and Chat- Talk to be arranged
August: Sunday 20th- Cream Tea and 1.5 music
September: Saturday 9th- Barn Dance
October: Saturday 14th - Curry Night
               Friday 20th - Film
November: Saturday Come and Chat- talk to be arranged
                   Friday 17th - Quiz and Puddings
                    Friday 24th - Film 
December: TBC -Christmas music event