Visiting Sampford Courtenay
Below you will find information on places to stay and tips on places to visit. We hope this will be helpful to our many visitors throughout the year.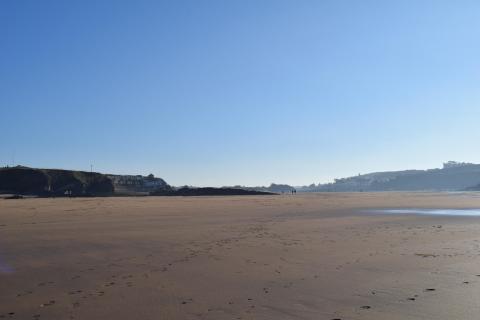 Places to go
Here we offer a few suggestions for where to visit while you're with us – from the beautiful, dramatic surroundings of Dartmoor to the accessible, child-friendly beaches on the north and south coast. We also provide some basic information on local pubs, restaurants, shops and places to take the kids.
Beaches
Bude, north Cornwall (45mins; pictured left): nice town with independent shops and sandy beaches. Main beach, Summerleaze (left), has a good café.
Exmouth, south Devon (40mins): busy town; very long, sandy beach. The red cliff at the end of Exmouth beach is the beginning of the Jurassic Coast.
Teignmouth and Shaldon (45/50mins): Teignmouth has a pier; Shaldon, over the estuary, is a cute little seaside town.
Croyde, Wollacombe, Braunton, Saunton, north Devon (an hour or so): huge, sandy beaches with dunes, famous for surfing.
Dog-friendly beaches
Dog-friendly beaches in Devon: www.thebeachguide.co.uk/south-west-england/devon/dogs-allowed.
Dog-friendly beaches in Cornwall: www.thebeachguide.co.uk/south-west-england/cornwall/dogs-allowed.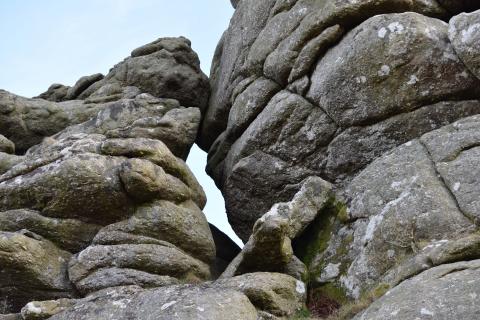 Dartmoor and around
Dartmoor Artisan Trail: www.dartmoor-artisan-trail.co.uk
The Dartmoor Artisan Trail links Dartmoor's finest artists and craftspeople. You can pop in to see them work, book to watch a demonstration or have a go yourself on one of their mini-workshops. Visit the website to contact the artisans direct or to arrange an itinerary. 
Belstone (10mins): a pretty village with an active community. The Tors Hotel offers basic refreshments with outside seating overlooking the moor. Belstone Tor is a manageable walk.
Brentor (30mins): 12th century church of St Michael de Rupe, the smallest and highest parish church in England, spectacularly situated on the summit of Brent Tor. Unfortunately, currently surrounded by scaffolding! Fits with a visit to Lydford Gorge.
Haytor (45mins): probably the most famous of the tors. Great views.
Hound Tor (45mins): easily accessible tor and the visible remains of a medieval village. Near Widecombe-in-the-Moor, Bovey Tracey and North Bovey, all worth a visit.
Chagford (30mins): lovely little town on the moor.
Sticklepath (10mins): pretty walks by the river; also Finch Foundry (National Trust).
Lustleigh (35mins): very pretty Dartmoor village with pub.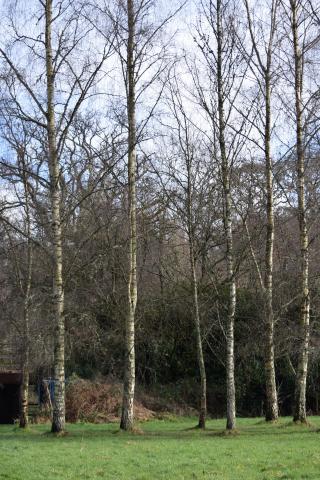 Out and about
Castle Drogo (30mins): still covered in scaffolding but lovely gardens (National Trust).
Eggesford Forest (20mins): network of trails and paths that link different woodlands and connect to the Tarka rail line at Eggesford station. 
Killerton House and Gardens (45mins): National Trust landscape garden, parkland and woodland.
Lydford Gorge (25mins): highly recommended National Trust destination.
Meldon Reservoir (15/20mins): good walk around the reservoir.
Rosemoor (30mins): RHS garden near Torrington.
Sticklepath (15mins): Finch Foundry, run by the National Trust, hosts demonstrations from March through to the autumn. Lovely walks beside the River Taw towards Belstone.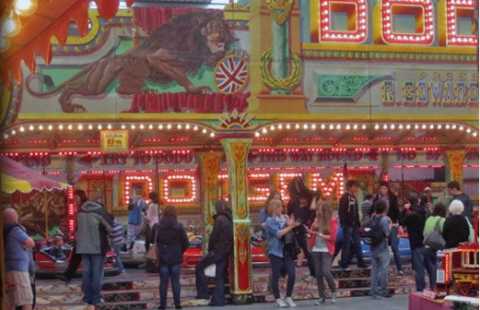 Children
Dingles Fairground Heritage Centre, Lifton (25mins): rides and sideshows – fun for adults and children alike. Indoors. http://fairground-heritage.org.uk
Waie Inn, Zeal Monochorum, off the Bow road, towards Crediton and Exeter (15mins): indoor and outdoor play areas for kids, including ballpits, slides and climbing frames; small swimming pool.
War Horse Valley/museum, Iddesleigh (25mins): definitely worth a visit. The Duke of York pub in Iddesleigh is where Michael Murpurgo conceived the story of War Horse. Nethercott House is a base for the Farms for City Children charity, founded by Claire and Michael Murpurgo.
Crealy Adventure Park, near Exeter (40mins): over 60 rides and attractions, soft play and animals.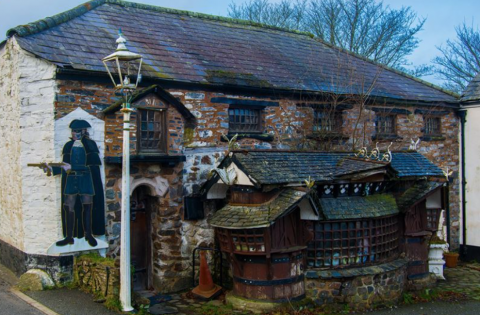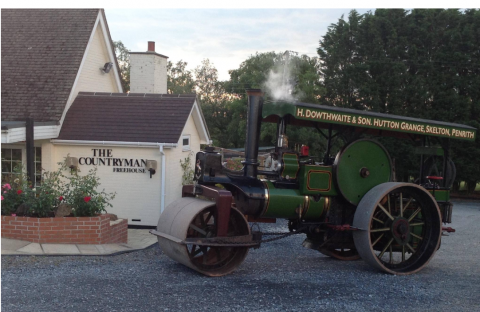 Places to eat and drink
In the parish
The New Inn in the village: good food, very reasonably priced; nice garden. Morning coffee and cakes: Wednesday to Sunday, from 10am; lunch: Wednesday to Sunday, 12 noon to 2pm; dinner: Wednesday to Sunday, 6pm to 9pm; weekend breakfasts: Saturday & Sunday, 9am to 10.30pm; open all day Sunday for lunch, afternoon tea and dinner. 
The Countryman in the parish: on the B3215 Bow to Okehampton Road: renowned Sunday lunch.
Outside the parish
The Railway (5mins from the village by car): turn right at De Bathe Cross (towards Whiddon Down and the A30). After about 200 metres, you will see a turning on your right to a white building with a car park (looks like an ordinary house, opposite farm buildings). It's like stepping back in time and Bert, the landlord, is a great character.
The Red Lion, Exbourne (5mins in the other direction): turn right at the New Inn, drive about two miles, then turn right into Exbourne; pub on right after about 200 metres. Camra pub with a range of beers and ciders and good pub grub.
The Highwayman (left), Sourton (20/25mins): quirky pub run by quirky landlady.
The Old Inn, Drewsteignton (20/25mins): very small fine-dining restaurant; excellent food.
Dartmoor Inn, near Lydford (25mins): fine-dining pub with rooms: very good food.
The White Hart Hotel (JD Wetherspoon), Okehampton (10mins).
The Oxenham Arms, South Zeal (15mins): ancient pub with lovely garden looking towards Cosdon Beacon.
The Tom Cobley, Spreyton (15mins).
The Fox and Hounds, Eggesford (20mins).
Graylings fish and chips, North Tawton (5mins): very good eat in or take out chippie.
Maida, Okehampton (10mins): Indian eat in or take out.
Gidleigh Park, near Chagford (35mins): Michelin-starred restaurant in beautiful setting. Also does afternoon tea.
Shopping
Local shops
Spar, North Tawton (2 miles; 5mins by car): open 7am – 10pm.
The Burrow, Exbourne (2 miles the other way; 5mins by car): community shop and café; slightly irregular opening times.
Exeter (40mins; buses and trains also available): well worth a day out: museum, cathedral, good shopping, lots of pubs, cafés and restaurants.
Okehampton (10mins, 6 miles): Waitrose, Co-op and Lidl, plus a few restaurants, including Maida, the Toast café and a new Weatherspoons pub. Simmons Park (signed) comprises a cultivated park with a leisure centre, children's play area and pretty walks by the river.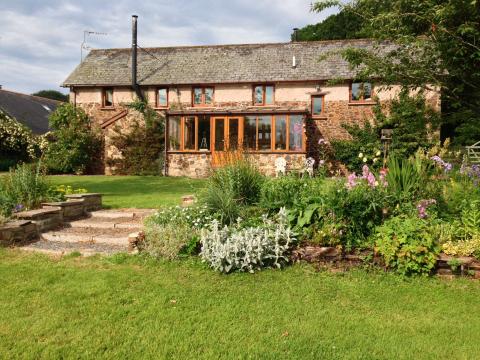 Places to stay
Culverhayes: luxurious self-catering holiday cottages in the 10 acre grounds of Culverhayes house, a short walk from the centre of the village.
Easthook Holiday Cottages: three self-catering country cottages. Contact Ruth Maile for more details: ruthmaile52@gmail.com; 01837 52305/07769 819996.
Middletown Farmhouse B&B: stay in Nicky and Kevin's beautiful thatched cottage in the centre of the Sampford Courtenay; two en suite rooms available. See website for information and contact Nicky Courage for further details: contact@middletownfarmhousebandb.co.uk/01837 880300 .
Weirford House bed and breakfast and self-catering (pictured left): close to the village centre and just a short walk from the New Inn, Weirford House enjoys a quiet rural setting with extensive views over four acres of garden, stream and water meadow. Guests can choose to stay in the house or in the Garden Barn, a two-room annexe, across the courtyard. The Garden Barn can be booked for self-catering or bed and breakfast. Take a look at the website or contact Avril Flanagan for more details: avril@weirfordhouse.co.uk/01837 89132.