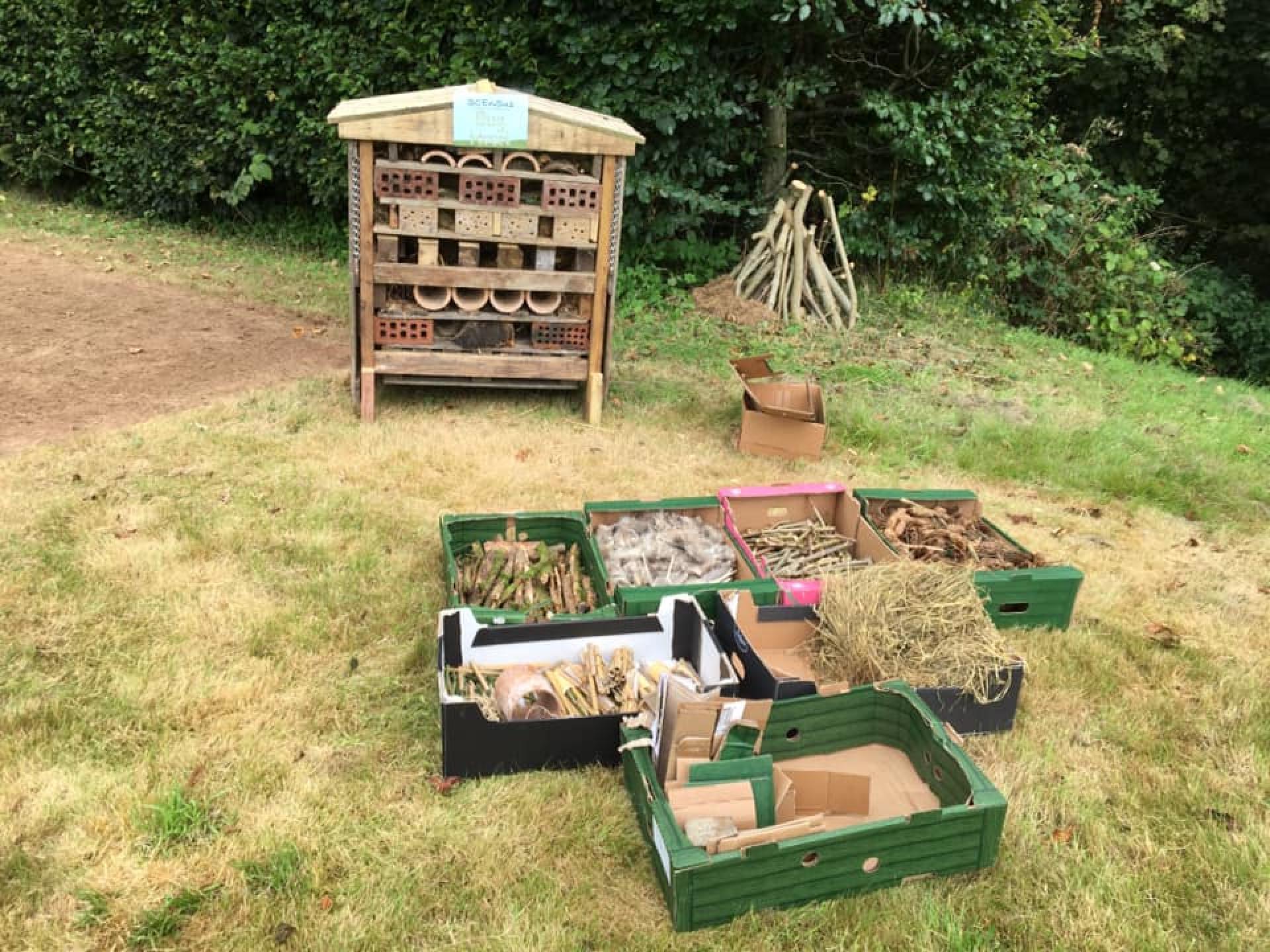 Sampford Courtenay Environmental & Sustainability Group
SCEnSus
Sampford Courtenay Environmental and Sustainable living group
Always aspiring to reduce our carbon footprint
SCEnsUs held its first meeting in June 2020.
The aims were agreed to -
increase awareness of the way that our actions and lifestyles impact the world around us
adapt aspects of our actions and lifestyles to reduce carbon emissions and other wasteful by-products
improve communication between local people, thus facilitating the above and also fostering good community relations generally
It is just to encourage local people to 'do their bit' to improve the environment in and around Sampford Courtenay and facilitate sustainable living initiatives for the community. With this in mind, SCEnSus identified some priorities and below are brief summaries of the achievements so far.
Next meeting.
Wed 5th Oct  22 - 6.30pm at the Village Hall. POSTPONED
NEW DATE TO BE ARRANGED.
As a Sub-Committee of SCPC - SCEnSus Minutes can be found on the Agenda and Minutes under Parish Council.
SCEnSus and the local Climate Emergency Plans
Both Devon County Council and West Devon Borough Council have published their own Climate Emergency Plan - SCEnSus have used their plans to see how Sampford Courtenay can play their part in helping to save waste and carbon emissions.
We have put together a Plan which can be downloaded below - but as always we would welcome your comments on how you think individuals, SCEnSus and SCPC can help with the Climate Crisis.
CHECK OUT THIS WEBSITE AND APP TO HELP REDUCE FOOD WASTE
Join millions of neighbours all over the world who are using OLIO to share more, care more and waste less.
Give & get free stuff, borrow & lend household items, and shop homemade – all directly from your community.
Fight waste. Help your neighbours. Save our planet. Feel amazing!
Climate Change Suggestions for everybody (and every household)
It is vital that we all understand the impact we are having on the environment and the effects of climate change and to change the way we do things to make a real difference at local and global levels.  The group, had identified a set of monthly suggestions to invite a community response which will have a much greater impact on the environment and climate than anything we can do individually. The idea is that each suggestion will build on the one that's gone before so that the changes become a way of life, not just something you focus on for a month and then forget about!  To try to embed those actions and make them relevant to the time of year SCEnSus are going to pull together a pool of seasonal suggestions that the community can become involved in and make a difference
Sampford Courtenay Environment and Sustainability (SCEnSus) Seasonal Suggestion – OCTOBER
There's a real theme to this month's suggestions – Get sorting and planning ahead! 
As we change seasons, why not sort out your wardrobe and bring any quality items that you no longer need or want to the Village Hall in time for the SCEnSus Fashion event on Friday 21st October?
By 'recycling' what we've already got we can help someone else as well as helping to reduce the clothes 'mountain' that we keep hearing about and helping the climate in the process. Get sorting … and come along and have some fun as well as feeling good for de-cluttering!
It's fine to tidy your wardrobe but at this time of year it's time NOT to be too tidy in your garden. Why not leave piles of twigs and leaves at the back of borders for invertebrates and small mammals to shelter there, each in their own 'hibernaculum'. Did you know that hedgehogs use piles of leaves as a 'Winter duvet'? Try to leave seed heads on for birds and insects to feed on.
There are, though, some garden tidying jobs that will need doing to help wildlife – empty out used bird boxes for birds to use them as clean shelters during extended periods of cold and wet. Rake out debris from ponds to maintain good water quality and to help the delicate ecosystem that exists below the surface. 
With the announcement that peat based compost will no longer be available for domestic use from 2024 it is important that we compost as much as we can of our own organic material. Many of us are planning to increase our composting arrangements whether that's composting for the first time or creating extra capacity. Remember that you can compost many types of cardboard – apparently 1/3 of all landfill waste is cardboard, either corrugated or 'flat' as in cereal boxes. Unless it's a waxed or heavily printed cardboard it can be composted and that 'brown material' will stop your compost being too dense and slimy, especially if you've got a lot of grass clippings in your heap. Don't forget to remove any stickers or tape as these won't break down easily. Start by putting sheet cardboard in the bottom then layer green waste alternating with shredded cardboard. Adding compost to your garden - for vegetables or flowers – improves your crop by both adding nutrients and keeping moisture in. Using compost as a mulch on the surface is particularly effective and saved many people's plants and gardens during this Summer's heatwave. 
Talking of moisture – do you have enough water storage capacity in place to 'harvest' the rain from the coming wetter months and to take you through into next year when we should all be trying to use saved water rather than relying on the mains? After this year's drought it will take our reservoirs months to recover, anything we can do to reduce our water consumption is a bonus.
Any garden tidying at this time of year inevitably leads to thinking about bonfires and, next month, fireworks. We all know about the environmental cost of bonfires and fireworks. Now is the time to decide to attend large displays which are a less damaging way for us all to enjoy the spectacle - if we have to! The fewer bonfires there are the better … as well as saving the unsuspecting hedgehog and his/ her mates who have already settled down for Winter in the assembled piles!
Supporting a horticultural peat-free Sampford Courtenay
The initiative for people to use peat-free compost was a resounding success with the supply selling out super fast.  This initiative was linked to the new class in this years Produce and Flower Show encouraging entrants to use Peat-Free compost in their 'Potato's in a bucket'
Peatlands are critical to the health of the planet.  Some interesting facts:
peatland hold 70% of our UK clean drinking water and store huge amounts of carbon dioxide, mitigating flooding and providing habitats for diverse wildlife species.

nearly 3 million cubic metres of peat a year are sold for horticultural use (66% is used by amateur gardeners).

degraded peatlands in this country leak a million tonnes of carbon a year (2010 figures) the equivalent of 350,000 cars off the road.
With excellent alternatives available residents in this parish can work towards gardening without peat well in time for the Horticultural Peat Ban in 2030.
Members of the community are encouraged to follow the likes of Monty Don, the RHS and DEFRA guidelines and use a peat-free compost. Peat-free compost is available locally and don't forget creating your own compost bins too.
Link to Monty Article on going Peat Free
Community hub
The group created a 'communication hub', developing that which was established in the parish at the start of the COVID.  Providing information networks both virtually and through information boards set up at key locations across the Parish.  The aim supports those who live and work locally to be more in touch with each other. To provide support in the form of sharing car trips, shopping collections and various events to encourage swapping or selling items no longer needed continuing the SCEnSus theme to Reduce, Recycle & Reuse.
Waste and litter
Supporting the Keep Britain Tidy volunteers took part in a Cleanup around the Parish
SCEnSus acknowledges that the best and most straightforward way to help our society as a whole to manage waste effectively is to recycle as much as possible via kerbside collections. Food waste should always be put in the appropriate bin rather than in a black sack.
We would also like to engage with all in the community so that we can support a parish-wide effort to keep problems with litter and fly-tipping to a minimum. This can be done in the following ways:
1 Reporting incidents of significant litter or tipping at https://apps.westdevon.gov.uk/webreportit or by calling 01822 813600. This should result in investigation and/or clearance of the offending items.
2 Organising 'litter picking' locally by arranging 'clear-up' days once or twice a year. In addition, supporting volunteers in an ongoing programme of litter picking in their area. PLEASE READ OUR LITTER PICKING RISK ASSESSMENT BELOW.
3 Local young people could be asked to design a litter poster. This would hopefully raise interest and result in eye-catching designs.
Other SCEnSus Priorities -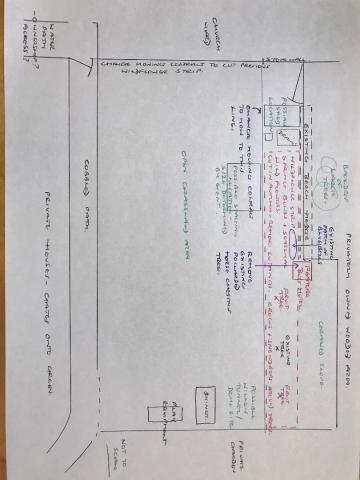 To create an outside community space that encourages biodiversity
Your ideas for the Village Green.
Wild Flower Area
Bulb Planting
Bug Hotel
Performance Area
Central Play Area
Fruit Trees
Take a look at the Action Plan below and see how you can get involved.
Reduction of reliance on regular vehicle use where avoidable
Car use and car sharing/electric vehicle charging points

 
The pandemic restrictions did restrict a 'car sharing' scheme. However as we come out of lockdown we intend to develop, through community consultation, a sharing scheme and this will need to be a simple (keyboard) click or telephone call away.  We all need to be very mindful of our vehicle use given that the latest Government figures show that transport is by far the highest emitter of carbon into the atmosphere (at nearly 30%). We should therefore all play our part by reducing our vehicle usage, especially short trips under 5 miles, which emit the most greenhouse gases.
As the local use of electric cars (e-v) and electric bicycles (e-bikes) rises we shall find the ways and means to install, around the parish area, charging points for these four- and two-wheeled vehicles
Link to Devon County Council Car Share Scheme
Link to Devon Cycle Routes and Maps
In addition SCEnSus can support the new Dartmoor Line Working Group to ensure that all viable options for the Train Station at Sampford Courtenay to re-open are pursued and that effective public transport networks are in place to maximise the use of the new rail link to Exeter. 
Local Liaison
Proactive and stimulating dialogue between local communities, including working together to raise awareness and arrange workshops, talks and other initiatives is the most effective way to maximise local awareness of environmental and sustainability issues by working with other local like-minded groups and organisations
Refreshing the Countryside Code
Natural England is embarking on an updating of the Countryside Code, in part in reaction to the increase in numbers of people looking to the countryside for leisure as a result of COVID.
It would like to hear what you think is important to include in the new code and has produced a survey.
Please visit https://defragroup.eu.qualtrics.com/jfe/form/SV_9sosQ0YlnPyfv3T to give your views.
Also available to download below is the Countryside Code Leaflet where you'll find more information and advise when out and about in the countryside.
Thank you.