Memories of the Snell Family from Middletown Farm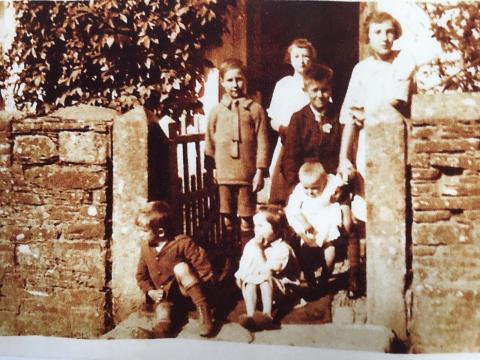 The first picture shows all seven siblings - sons and daughters of tenant farmer, John Snell and his wife Mary (nee Badcock of Spreyton). John took over the farm from his father, George Snell (his wife was Mary Grace Snell nee Sanders). Their graves are on the bank near the church door in St Andrews Churchyard. The photo was taken probably 1922 as my grandmother, Constance ( Connie) was born in 1912 and looks about 10.
In descending order of age, they are Grace, Constance, John ( known as Kenneth) Ronald, Martin, Nancy and Frank.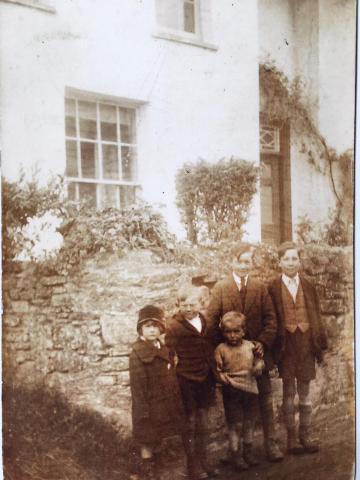 In 1927, the older children were sent to live with relatives and John and Mary remained at Middletown for a few more years but when the landlord, Kings College Cambridge put the farm up for sale, they couldn't afford to buy it. They eventually moved up to West Wickham, Kent and the family relocated their base there. What a change from country life in Devon!
Further travels for the Snell offspring occurred during the war years and eventually, as adults, Ronald and Martin settled in New Zealand and Grace lived in South Africa.
My grandmother, Constance (Connie) pictured middle back row, settled in Orpington, Kent. Like her two sisters, she lived well into her 90's and had many stories of happy family life at Middletown. She was best friends at school with Mary Cleverden (nee Bolt) and she made several nostalgic trips back to Sampford Courtenay in her latter years. Her wonderful memory and attention to detail have given us a wealth of memories which we share and hold fondly in our hearts.