First Community Speed Watch Day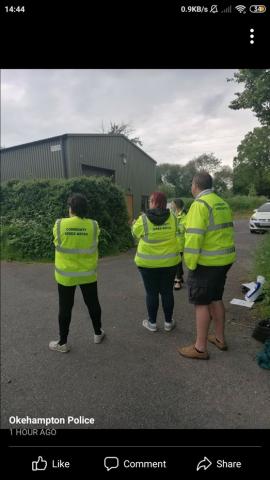 Well done Chapplers
Thank you to Chris and Kayleigh who came out to give the group the training and guidance.
They said they think we are the first in West Devon and are very grateful that we are able to give up some of our time to help the police in the education of drivers reference speed issues.
They were at the layby up from the New Inn and in 1.30 hrs recorded 25 vehicles exceeding the 30mph speed limit. 3 were over 50mph and one driver was pulled over by the officer while he was present with us and advised of the implications of his speed.
Unfortunately we hadn't started recording how many had passed us at first but it would have been around 230 vehicles. Several of those were exceeding the 40mph speed limit as they approached the village and rapidly slowed up when spotting the Speed Watch volunteers where they undoubtedly would have carried on at speed. 
All in all a very good first day and if it just makes drivers realise their speed then it can only be a good thing for all of us.