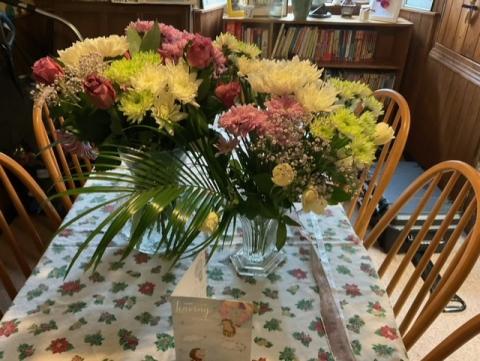 A HEARTFELT THANK YOU to everyone who came to my last Parish Council meeting as Clerk, last night; and for all those who contributed to this wonderful bouquet and card.

As I have reassured many parishioners already, I am not leaving the parish and will still be involved in this lovely community.

Please continue to show your support to our fantastic, hard working Chair Michele Wilson and the rest of the Councillors who work positively for our Parish.

Finally, please make your vote count at the up-coming election on 21st September to strengthen this small band of volunteers who give their time and efforts for the benefit of us all.

Lots of love and thanks Marion