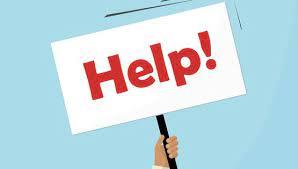 The Incident Management Team was set up in March 2020 to help parishioners during the COVID 19 pandemic.
Our gallant band of volunteers and the usual Sampford Courtenay Community Spirit saw us through the past 2 years.
However, the Management Team was called upon again Feb 22 when Storm Eunice meant that several of our parishioners suffered Electricity Power Cuts for extended periods of time. Volunteers visited those parishioners that we knew were vulnerable, and offered hot drinks, food, and re-charged batteries for mobile phones etc.
Plus the Village Hall was opened for those who needed somewhere to come and get warm, or work from home using the Village Hall Broadband.
Storm Eunice highlighted that the register of vulnerable parishioners and their contact details; held in confidence by the Clerk of the Parish Council, aided a swift response from the volunteers.
So if you are not sure if you are already on the register, or you want to up-date your details, please download the form below and return to the Clerk.