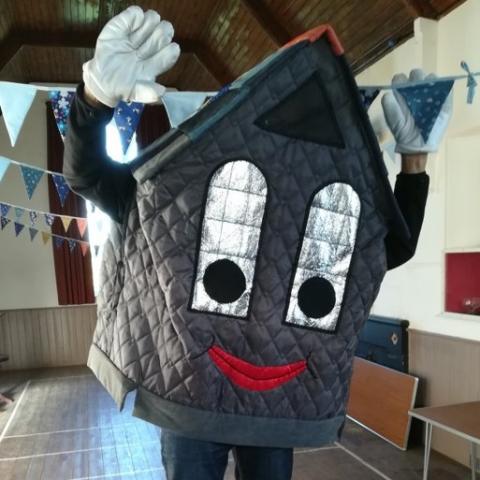 Roof-us has Charmed the Lottery - What a Guy!
We have received confirmation from the National Lottery that Roof-us has been successful in his bid to save the Village Hall roof.

The Lottery has granted us £150,000.  This is in addition to funds raised by the parishioners.

A massive thank you goes out to everyone who has contributed in anyway towards this goal.  Whether it has been through organising events, attending the events, buying roof tiles and/or donations.

A special thanks goes to the Roof-us team who have spent many hours preparing the bid.  Roof-us couldn't have done it on his own.

Roof-us says THANKS!