Volunteering with Marie Curie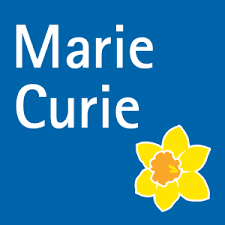 Volunteering with us at Marie Curie
We're looking for friendly and reliable volunteers to visit people with a terminal diagnosis, their families and carers, to offer practical and emotional support. As a Helper volunteer you will take on a number of simple yet crucial tasks that will make a huge difference, this could be in a family's home, a care home or out in the community. You will provide one-to-one companionship and support, offer a listening ear, and spend time engaging in everyday conversation, activities or hobbies with the person you are supporting. We will provide you with extensive training so you can take on the role confidently.
To apply visit our website
or call us on 0800 3047 400
Marie Curie Helper Lead Volunteer
https://roles.mariecurie.org.uk/Search.aspx?l=Volunteers
Marie Curie Contact details
If you have any questions, then please don't hesitate to contact us on the below details.
Southwesthelper@mariecurie.org.uk
0800 3047 400