August 2nd 22 - Update
1. Survey work by Airband continues in the village
2. Sampford Chapple and The Beeches and surrounding area have been successfully surveyed and submitted for fibre installation to Airband.
3. The timescale for installation is not confirmed but should be this year. In 2021 Airband said installation in the village would be July to September so they may be roughly on track
4 the Parish Council will continue to push through WDBC for "missing" areas of the Parish to be addressed. We do know that there is a vacancy for Airband liaison person on the project which may not be helpful
5. If any parishioner receives further information, it will be gratefully received.
 Possible use of Village Hall Broadband – Cllr Morrissey is concerned that in the current economic climate some parishioners may be forced to give up their own Broadband/Mobile contracts, and he would like to liaise with the Village Hall Trustees to see if a Community scheme could be set up to allow such parishioners to use the Free Broadband at the Village Hall. If any parishioner feel they would make use of such a facility, please contact the Clerk, so that we can gauge the viability of such a scheme.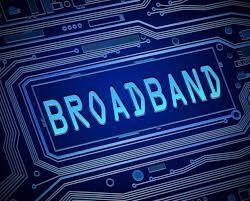 Better Broadband Provision for Sampford Courtenay and Honeychurch.
Better Broadband was identified as one of the Parish Priorities and SCPC has been working on this over the past years.
West Devon has also, now set up a "Broadband Champion" group with the object of collecting data to present to both Government and Broadband providers to show which areas need better provision.
You can help by completing our survey below. 
All the links are "live" so just click on them and follow the instructions and then either email or drop them back to Marion Pratt at ClerkSCPC@gmail.com or Higher Town Farm.
Thank you
Devon Communities Together
Are offering help to get connected this winter with up to £125 of FREE equipment upgrades and personalised support to get online.
See Poster below for more details.