New Yoga Class at Sampford Courtenay Village Hall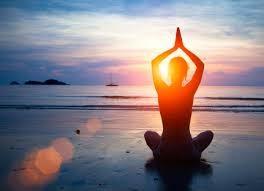 Sarah's Yoga
                                        
 Tuesday Evenings 6pm till 7.30
                              
  £10 per session.
Have you tried yoga before and thought oh that's not for me? Or I'm not bendy enough? Or I'm too old?……
Stop right there! Yoga classes for any age and any ability. Life is busy so gain some time and space just for you. Learn how to work with your breath to regain some strength , increase your flexibility and have time to rest and relax. Yoga is great for your physical and mental health.
Sarah's yoga is varied; adaptable suiting everyone with lots of variations depending on ability and most of all fun- it takes more muscles to smile than frown.
                                For more information or to book a place please contact:
                                                01837 849110/ 07592 377028
                                     Find out more at www.sarahsyoga.co.uk